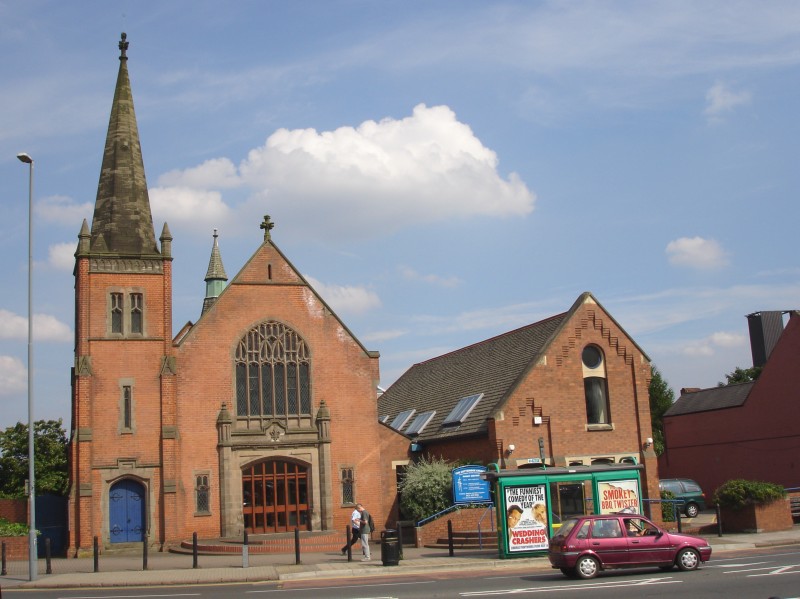 The Cotteridge Church
Pershore Road South
Birmingham B30 3EJ
Telephone/Fax
☎ +44 (0) 121 433 5518
Fax +44 (0) 121 459 6909
E-Mail administrator@thecotteridgechurch.org.uk
The Cotteridge Church lies on the junction between the A441 and the A4040,
south west of Birmingham City centre.
To see where we are click on the map below which will take you to Google maps
The Church is well served by public transport.
Trains:
Lichfield ↔ Birmingham ↔ Redditch trains run frequently to Kings Norton Station,
which is just across the road.
Click on the logo below, and search for Lichfield ... Redditch
Buses
Buses stopping close to the church are:
11A & C; 18, 18A; 45, 45A; 47, 47A; 48; 49; 84
For bus routes and timetables click on the bus!
Plan your journey to us.
For a journey planner within the West Midlands, you will need your starting postcode, and the Church postcode B30 3EJ
Click on the picture below to begin planning
There is almost no public car parking near the church during the working week,
but on Sundays you can park on the station car park.