September. We shall be holding a Macmillan Cake Sale at the church. Further details to be announced soon.
Harvest Meal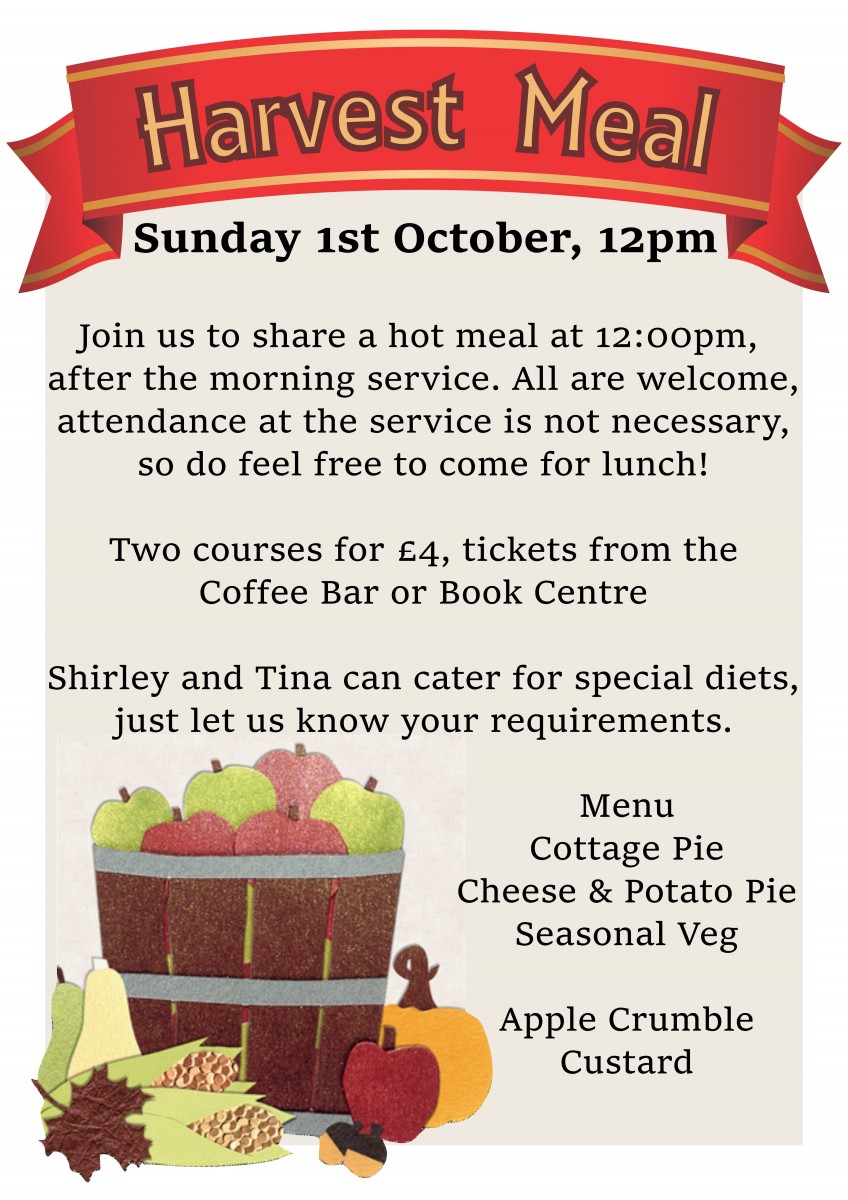 Organ Recital
We are delighted to welcome you to an organ recital given by Colin Kinton, at the Church on Sunday 8th October from 3.00pm. Admission is free, and there will be a retiring collection in aid of St Basil's. Light refreshments will be served after the recital.
Autumn Sale
We shall be selling books, dvds, jams & jellies, Bric-a-Brac and cards at the Church on Saturday 14th October from 10.00am - 12.30pm. All are welcome.
Photo competition
Our next competition will be on the theme of "Doorways. Entries cost £1.00, and when they are displayed you will be invited to vote for your favourite. All proceeds for our Day Centre.
Christmas Fair
Our annual Christmas Fair will take place at the Church on Saturday 2nd December from 10.00 a.m. - 1.00 p.m. More details will follow later, but please make a note of the date in your diary!