Light Party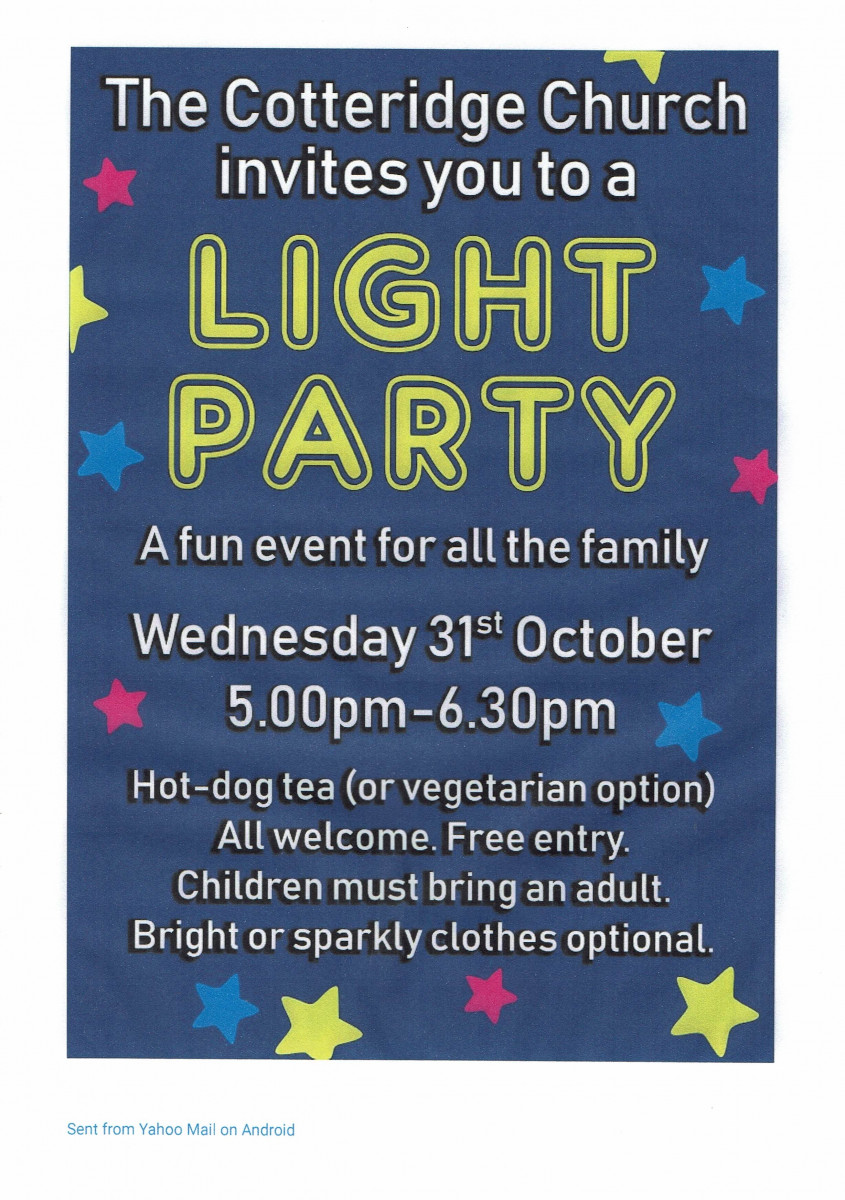 You are warmly invited to join us on Wednesday 31st October for a Light Party.
A fun event for all the family. Food and Activities for everyone. Free Entry!
Please join us for a fun-filled party from 5:00pm till 6:30pm.
Bright or Sparkly clothing is optional attire.
Please note that all children must bring an adult in order to attend.
The next Bake Sale is on Thursday November 8th from 11:00am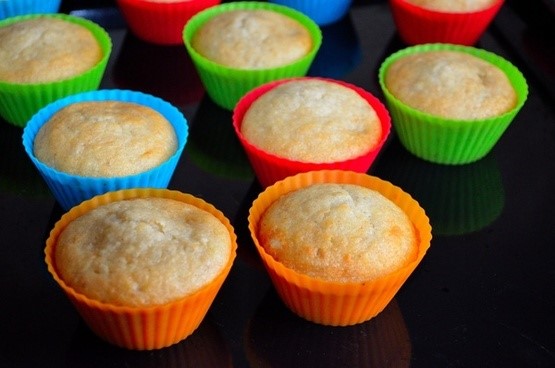 Come and treat yourself and the family to some tasty delights and support the
fundraising of our Saplings Group (a stay and play group for the under 5's and
their carers, held each Friday morning during school term-time)
Messy Church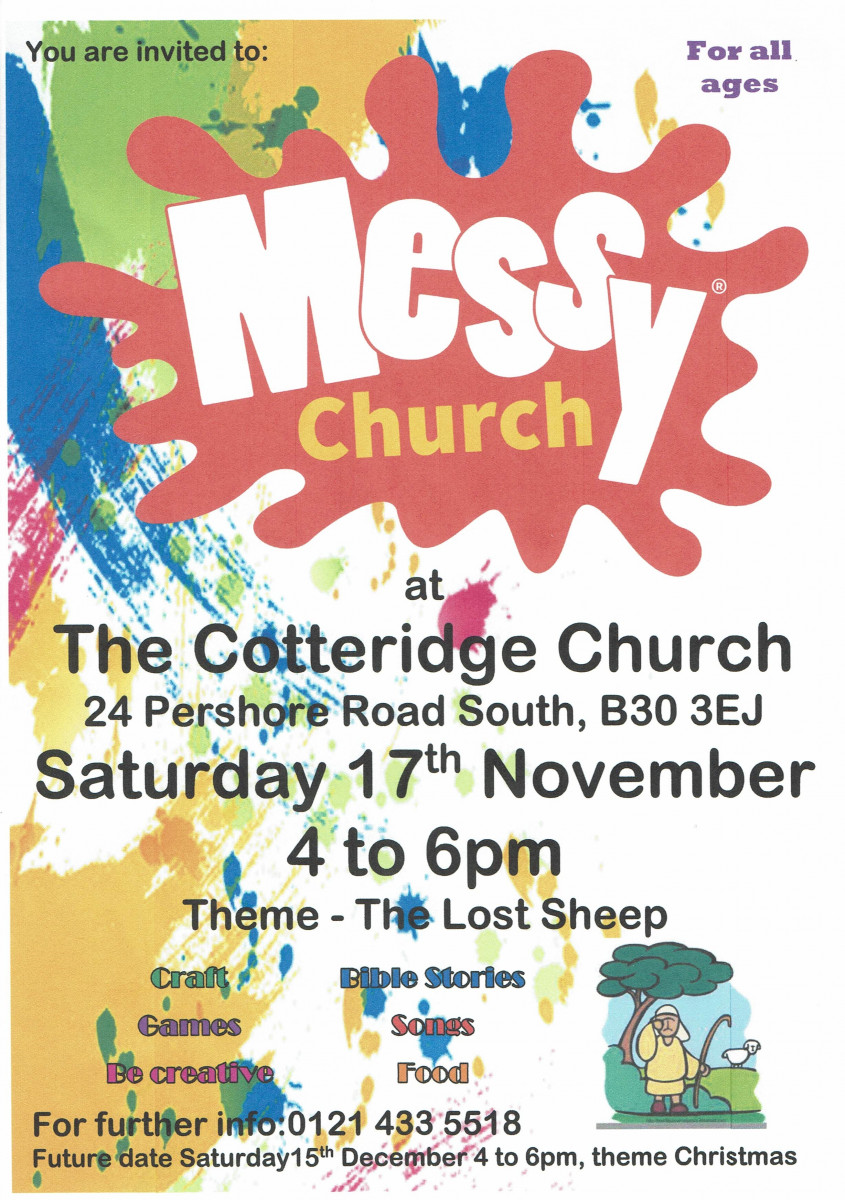 A warm welcome is extended to everyone to join us on the following dates.
Messy Church will be held on November 17th from 4:00 to 6:00pm. Come along and join in the fun activities. The theme will be based on The Lost Sheep.
The following will be December 15th 4:00 to 6:00pm This will have a Christmas theme.
Christmas Fair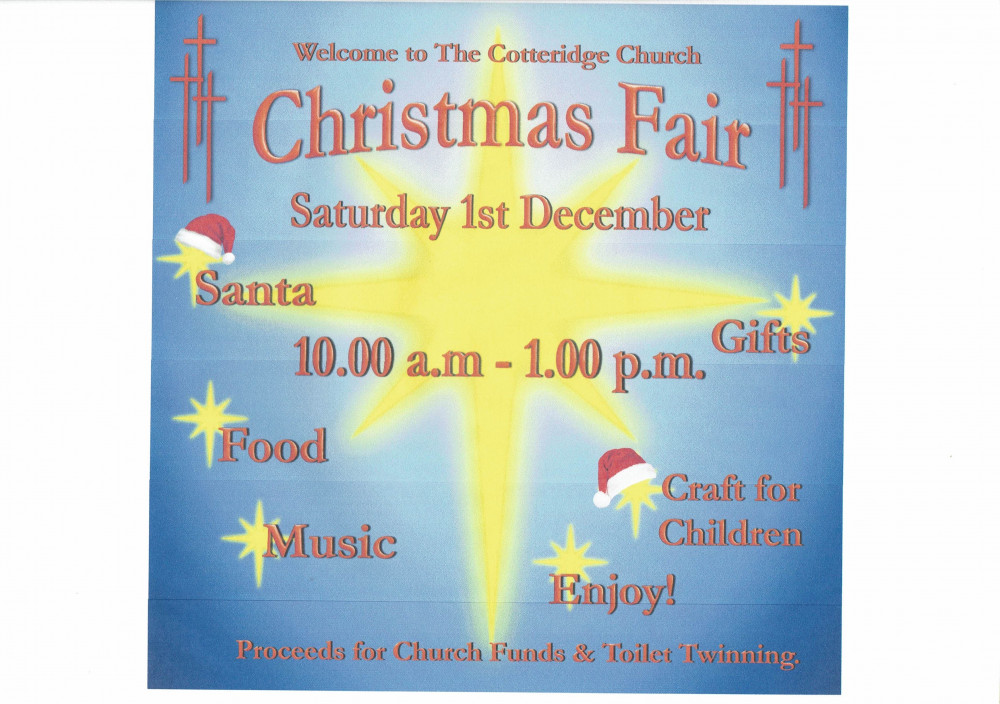 Come and join us at our annual Christmas Fair on Saturday December 1st. There will be fun activities, food and of course Santa from 10:00 till 13:00. Do join us. You are certain of a very warm welcome.
Our Christmas Services